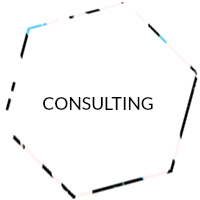 It doesn't get bigger or more exclusive than this.
Let's cut straight to the point on this one.  I am a senior level, MBA qualified, business & marketing strategist and consultant with 20 years experience in the industry.  I can help you develop and implement the business & marketing strategies you need in your business for long term sustainable growth and success.
Think Head of Marketing / Marketing Director, on call, for your business.
Including, if you need it, a team of experts for you – a marketing assistant, graphic designer, online marketing guru's, social media managers, copywriters, & more.
Whatever it is you need, right now.
As your Business & Marketing Consultant I can provide you with:
Marketing Communications Strategy
Innovation & Breakthrough Strategy
I work exclusively with two select clients every 6 months in this role.
If you are based in Melbourne, Australia I am happy to spend time working in-house at your office to help make this as easy as possible for you;  even if you are outside Melbourne the same applies – I love working in real life with people whenever I can.  Travel costs would need to be factored into this of course!  London anyone? 😉
My current daily rate is AUD$1,000.
Costs will be provided based on your individual business needs.
Let's talk and find out all about what you need for you and your business.