Truth time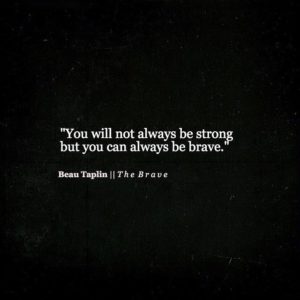 So, it's about time I wrote a little heart felt note, and today I plan on doing just that.
Let me first start by saying I am grateful to have my own business and I LOVE working with my clients.  That's not what this is about.
In the interests of keeping it real I've gotta say its been a challenging year for me in my business in many ways.  Not bad, but challenging.  Truthfully I've been coming up against some mindset blocks, I recognise this for sure.  It's all a matter of how well I am handling them.  Sometimes straight off the bat don't you even think about blocking me you little f–ker and that block is smashed to bits in an instant! But sometimes sitting with them for way too long, knowing what I'm doing, and bloody wallowing in it.
This year, too, I have found the balancing act hard.  I've been torn between building my business and seriously up levelling and wanting to savour and relish this last precious year with my 4 year old at home two full precious perfect days a week before he goes to school.  Really torn.  At the beginning of the year I was reminded about (had slapped on my forehead!) the beautiful word 'acceptance'.  So, I added this to my two words for 2015 – love & brave.  By February it was love, brave and acceptance.  As you can imagine, that last word sort of changed what I needed to be brave about.  I have needed to be brave about taking the foot of the accelerator and not be scared that I wouldn't keep up or that I would get left behind.  Left behind what? I couldn't really say for sure but of course it's really just an imaginary thing in my head as you probably know! It's not real.
Brave about about accepting the balance of my family life as it is right now, and about making them a priority for just a little longer.  That includes my children and my husband in equal measure.  Now I'm not being a martyr here, this is just the reality of how our lives have evolved since we had children, both my husband and I are heroes as far as I am concerned and doing the absolute best we both can.  My gratitude to him is never ending, the life I have is a gift and he is a huge part of making it all happen. The reality is, however, for me to build my business into what I truly want it to be, somethings gotta give on the home front.  There needs to be a shift in expectation and that will come, with time, when it is the right time for all of us, not just me.  As you can imagine that's a dance in our house that's not all going to be 'happy feet'.
Brave, now, about ever so slowly putting my foot down again.  Yet still being certain I can savour the rest of this year and all the special moments still to come with my little guy.  Being absolutely sure I can be the mother I want to be for all my three amazing, gorgeous children.  God knows I can do better on this front.
Lately realising too, brave about accepting the kind of business I really want to build and owning it – not shying away from it.  Brave about being different.  Not being sucked into the increasingly templated vortex of how all female entrepreneurs 'must be'.  Brave about being strong and vocal and telling people what I want and what I think.  Brave about staying real, staying true, staying me.
Honestly, I don't even know how the rest of this year is going to transpire on the work front but I am excited and I am energised right now in a way I haven't been for a while.  I feel like I am on the edge of something big and kind of perfect for me.  That the next 12 months is going to be defining in many ways for Kate McCormack – the business.
Speaking of speaking my truth, I want to tell you, without my carefully scripted Bio, what I know for sure about me.  I love what I do – I LOVE it! In all this time I have never questioned that I am doing the right thing; that I am a smart, thoughtful, strategic, empathetic, intuitive business and marketing strategist with a hell of a lot to give.  I am a lateral thinker who can find innovative ways to build brands and reach new markets and new customers.  I know this because of the qualifications I have, and the work experience I have, because of the success I have had doing this for many many brands of all different shapes and sizes, and because of the person I am.  I haven't just built one successful business of my own, in one market, one industry, one niche.  I have so much more than that to give.  And I give a shit about every single client I have, I care about their success as much as I do my own.  I really do.  I am really proud to be sitting here writing this and owning it.
I adore working with people to help them create their own reality.  I love working with people who, like me, see there is another way.  That the formula's and the expectations are just binds that we place on ourselves, that there are so many ways to achieve what you want.
I am writing this to share with you something that I think many of you will be able to relate too.  Change. Transition. Uncertainty. Acceptance.  Certainty.  All part of the journey.  I am sharing this because I want you to know that if this has ever been you, you are not alone.   And that you will reach certainty again.  Just like I have.
Whatever you've got to do to make things right in your world, is the right thing for you.  Block out the noise and create your own path on this journey.
Kate xo
Liked this blog post? Enter your email address to hear more from me!